Monuments of Gramvoussa area
Monuments of Gramvoussa area
Monuments of Gramvoussa area
Castle of Gramvoussa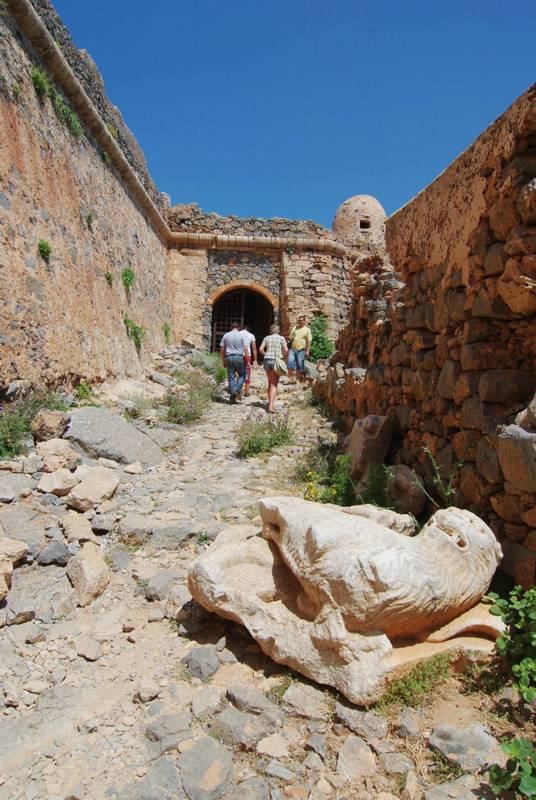 The large fortress of Gramvoussa was built at the end of the 16th c. upon and around the steep protrusion at he highest elevational zone of Imeri Gramvoussa. The name Gramvoussa itself actually comes from the venetian term "Garabuse", describing the Venetian ouposts of the era.
The outer wall has a varying height, as to form a level surrounding space. The gate is located in a recess in the eastern side of the fortress and is accompanied internally by a vaulted gallery. The access from the little port to the gate is steep and goes through a wide trail, following natural and artificial turns on rocky ground.
The wall has an irregular trapezoid shape, following the protrusion's shape. The wall perimeter is about 980 m, while the built space has an area of 4.4 hectares. In its final form, the fortress had a capacity of 3000 soldiers.
Falassarna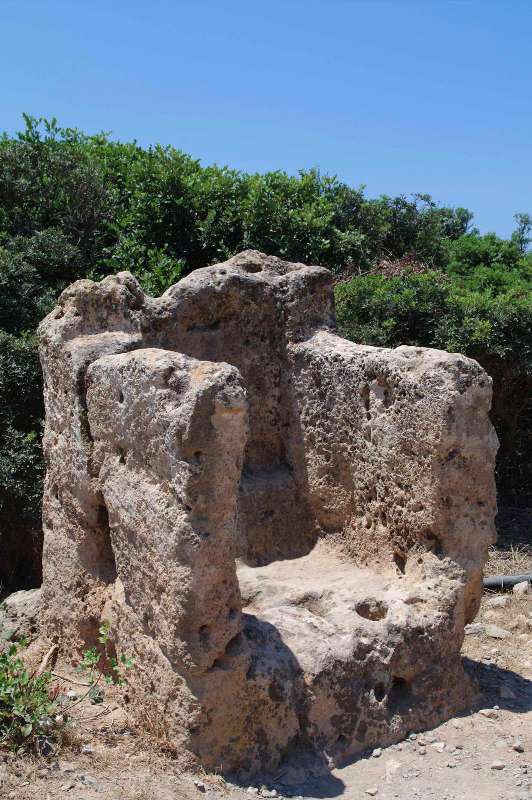 The ancient Falassarna, one of the most important harbors of Crete, was born in the protected bay, where the Gramvousa penisnula meets the body of Crete. The area was inhabited from prehistoric times and somewhere in the geometric period, the scattered settlements of the surrounding fertile plain were united to create a strong pole. The creation of a nautical power needed great demographic and organizational cohesion. The new settlement was named after the local nymph Falassarni and its period of power is from the 3rd to 4th centuries BC. At that time, Falassarna is considered to be a naval force of the wider region, initially commercial, since it is the only port of a large rural hinterland, but gradually a militarily force also, as its ships are oriented towards piracy.
Falassarna'a pirate performance has led to abolition of its naval ambitions, when the Romans, who wished for the well-functioning of the Mediterranean economic system, banned the access to the port. At the same time, the uplift of the coast line by 6 to 9 meters, which was progressive but also brutal, as in the great earthquake of the 4th century, put the port facilities out of operation and brought the death of the city.
Photos and descriptions of monuments of Gramvoussa area are included in the app Gramvoussa topoGuide, available for Android devices, as well as for iOS iOS devices (iPhone και iPad). The application guides the user to locate the POI with accuracy.