Discover Serifos
Serifos, with an area of 75 sq.km and a coastline 83 km long, is a medium sized island of the Cyclades. The largest settlement and headquarters of the island's services are Chora (or Serifos), a white and fortified town, dressed around a rocky slope above its port, Livadi.
Other notable settlements are Mega Livadi, Panagia, Kallitsos and Koutalas. In the 2011 census, Serifos hosted with 1,420 inhabitants.
The islets of Serifopoula and Vous are near the main island.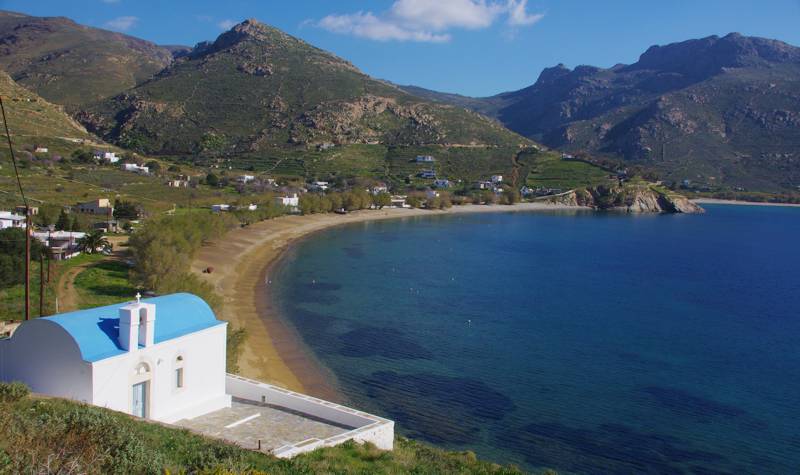 Serifos is barren and sparsely populated. Its unique wealth is the iron ore (hematite, magnetite and in some locations copper), which are marginally exploitable. Mining began in prehistoric times and intensified in the late 19th - early 20th c., giving way to inland communities, but was soon abandoned.
Without being exactly mountainous (the highest peak, Tourlos, reach 585 m), the island has a rough terrain.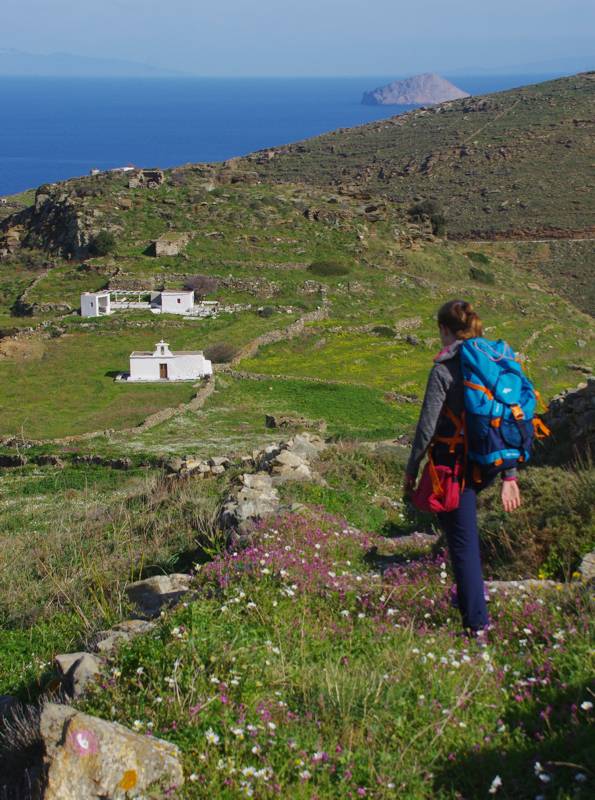 Serifos topoguide is a hiking guide of the topoguide family. The guide includes a detailed presentation of the geography, the nature and the monuments of the island as well all known hiking routes.

Serifos topoguide is available for both Android and iOS (iPhone και iPad) devices.