Hiking in Alonnisos
Alonissos Island has been registered as one of the most popular hiking destinations in the Northern Aegean islands. The lack of tourism "noise" and the simplicity of things offers the visitor of the island the feeling of an original place, a minimalistic paradise, which manages quietly to be more seductive than other places, more rich yet more tedious.
The island hosts a rich network of old roads and paths and among them the cobbled paths between the Old Village (Chora) and the seaport and the beaches of Mikros Mourtias and Megalos Mourtias. Another old road is the path that crosses the backbone of the island, starting from the Chora and ending at Gerakas. Finally, there are several shortest paths leading to the secluded beaches of the north coastline, like Megali Ammos, Tourkoneri, and Agios Dimitrios.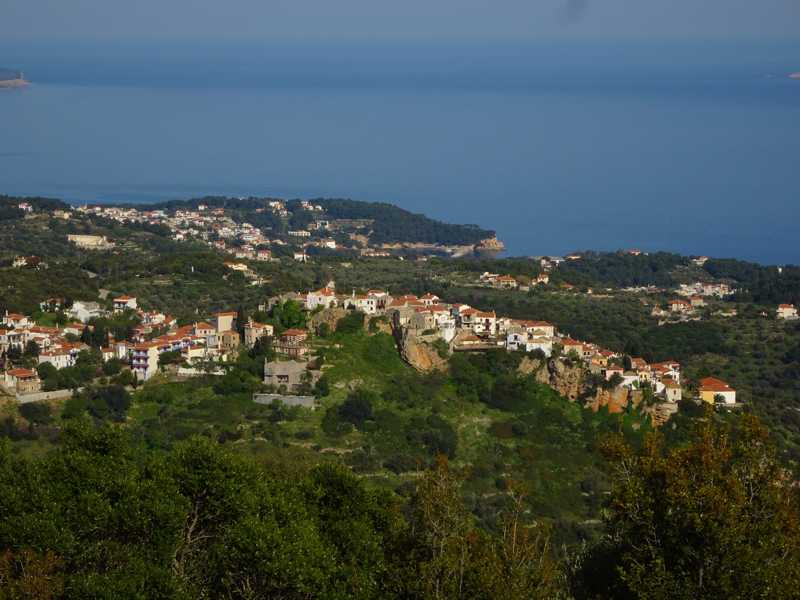 A hiking guide of topoguide app series, dedicated to Alonisos, is under development. However, all trails are already included in the cartographic application Toponavigator, available for both Android and iOS (iPhone και iPad) devices.
Toponavigator provides full coverage of Greece with hiking off-line maps and thousands of POIS and offers tracking and navigation services.