Discover Amorgos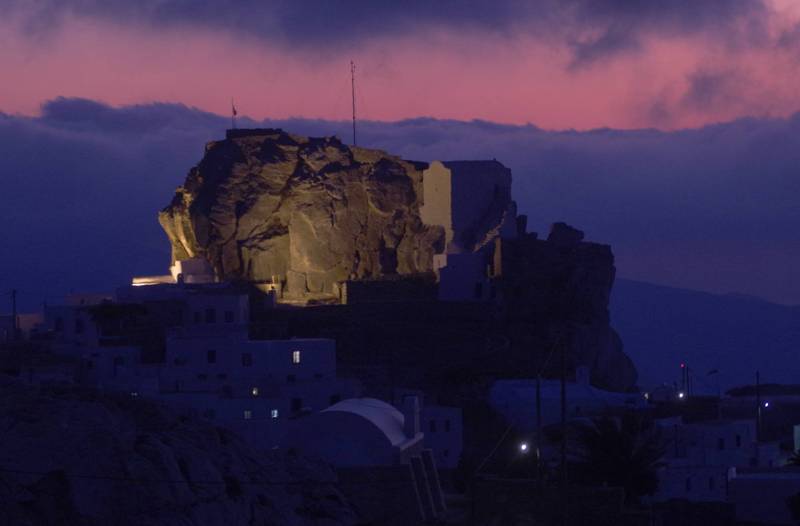 Amorgos took its name from the amorgion plant, a type of flax, from which were made in ancient tunics of Amorgos ("Alice amorgides"). It has an area of 121 sq.km and an elongated shape, which follows the rocky ridge of the unique orographic axis of the island. Two relatively sheltered bays, constitute Amorgos harbors, Katapola and Aegiali. The capital is the sung by poets Chora of Amorgos, a snow-white, tight settlement, built in a fortified position away from the coast.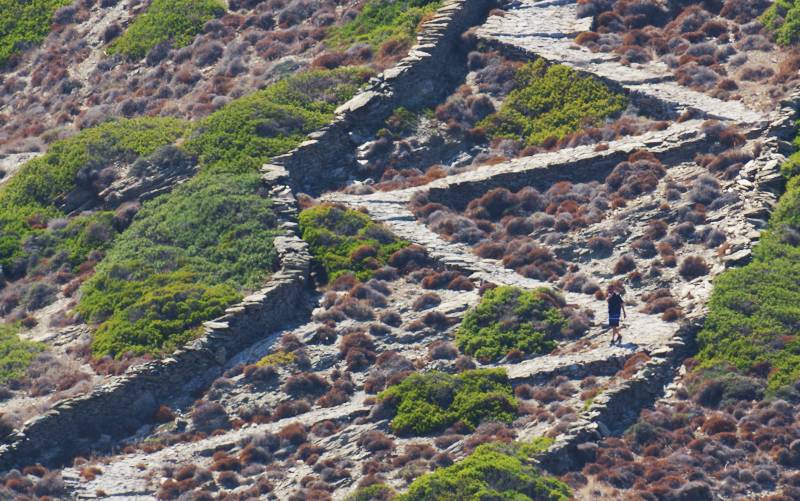 Amorgos is one of the rare islands in Greece that has not been affected by mass tourism. The rural landscape, the villages and the every day life on the island are still in a reasonable balance, offering the visitor the opportunity to slow his pace and enjoy the small, simple thinks: walking, watching, learning, living.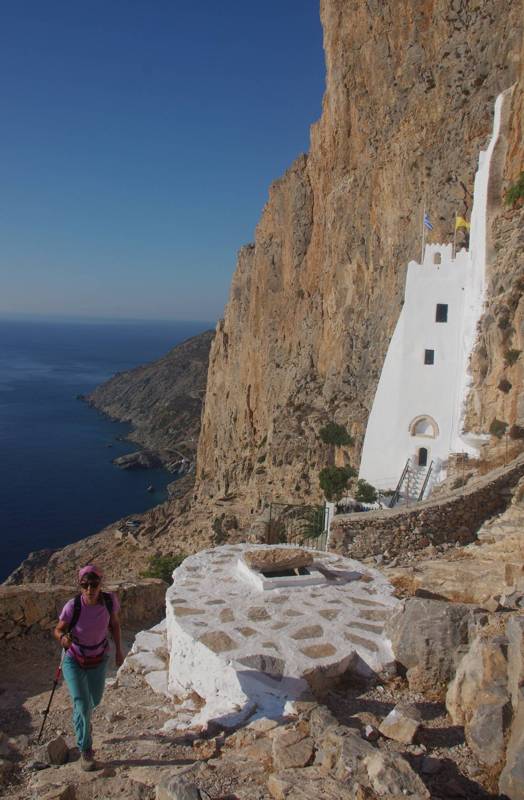 From the island's rich path network, a network of 8 long trails is selected and marked which interconnects three major landmarks: Chora and Kaptapola, with Aegiali and Kato Meria.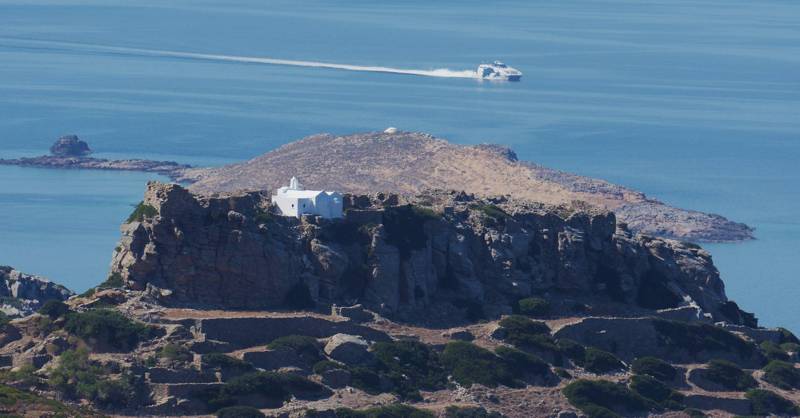 topoguide Greece
Discover Amorgos
Amorgos topoguide
is a complete touring and hiking guide for the island of Amorgos.
The digital field guide
Amorgos topoguide
is available for
Android
devices as an in-app purchase within the application
topoguide Greece
. Amorgos is a member of the Greek Islands group.
Amorgos topoguide
is also available as an in-app-purchase for iOS & iPad devices via the global hiking app
Topoguide Greece
app. There again,
Amorgos topoguide
is a member of the Greek Islands group.
Amorgos topoguide
includes an extended introduction on the geography, the nature and the history of the island.
The app includes also data, photos, POIs and descriptions of 26 hiking routes. Once in the field, the application identifies the nearest routes and offers the user active navigation.