From Elafonisi to Sougia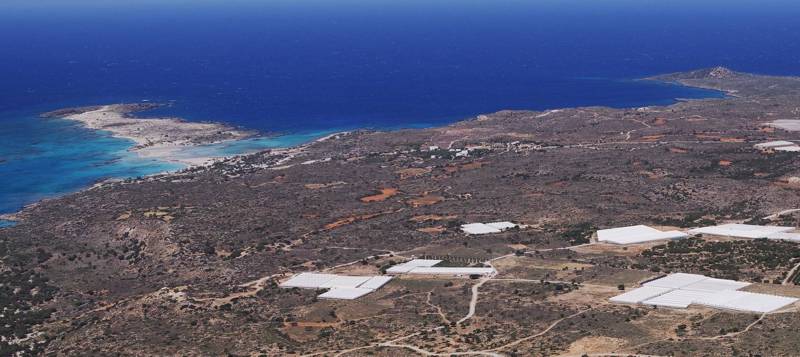 The area between Chrisoskalitissa and Koundoura consists of a flat, though rocky, coastal part, closed to all its internal connections: to the north, it is delineated by the Xeropotamos gorge and the sole passage of Stomio, to the south by the Koundoura hills, and to the east by a series of steep and tall peaks. The only outlet is the inhospitable coast, exposed to storms and pirates. It is not a coincidence that the sole settlement that prospered in this area are the farm houses gathered around the fortified Chrisoskalitissa monastery.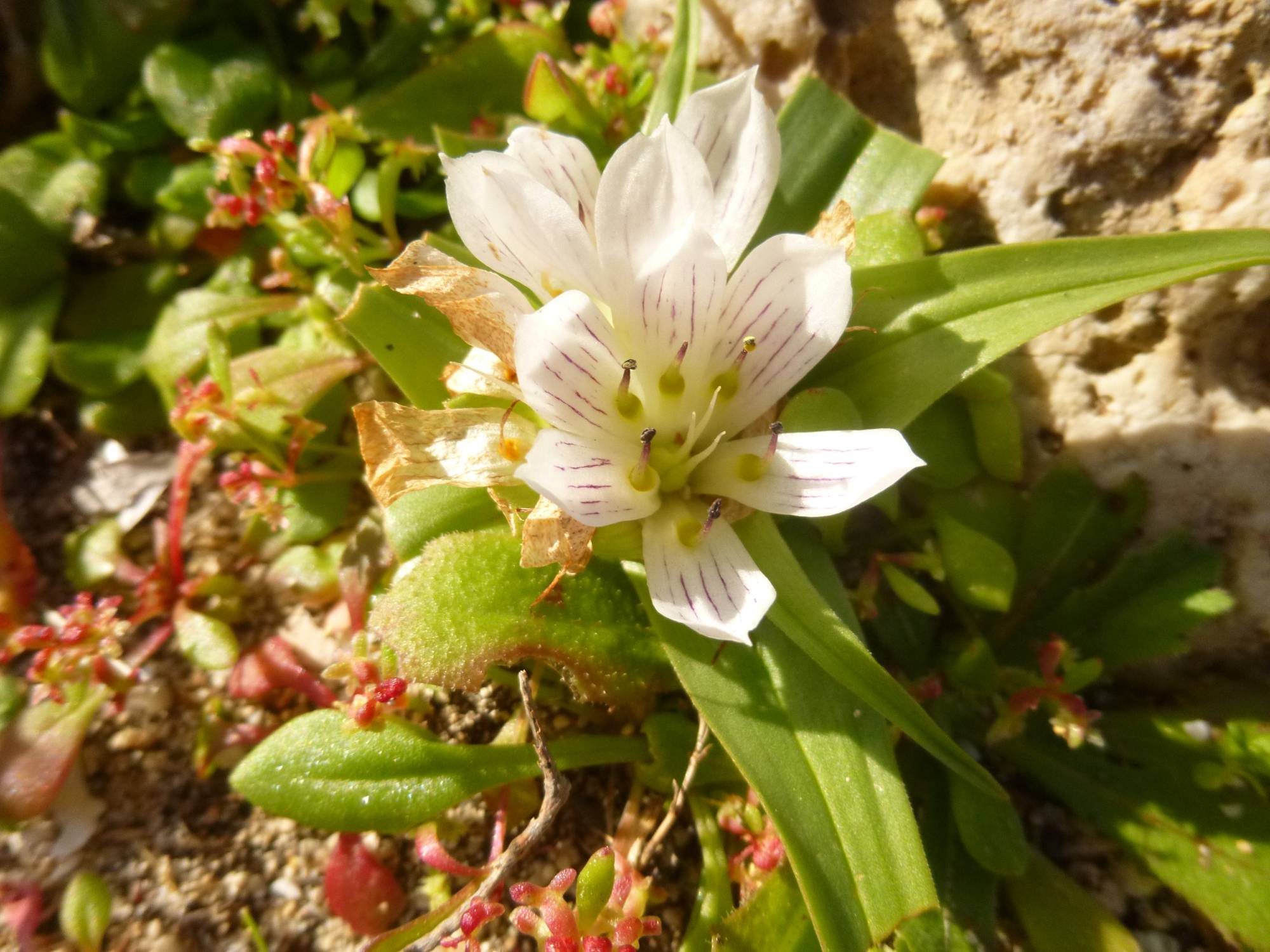 Elafonisi is an oblong rocky islet, around 1500 m long and 500 m wide. The island lies 150 m from the land, separated by a shallow sandy strip up to 3 m deep. One can easily the most shallow pass, to the west of the sandy tongue extending towards the island and reach it on foot without having to swim. The relief of the island is labyrinthine, peaked at 39 m in its western rocky part..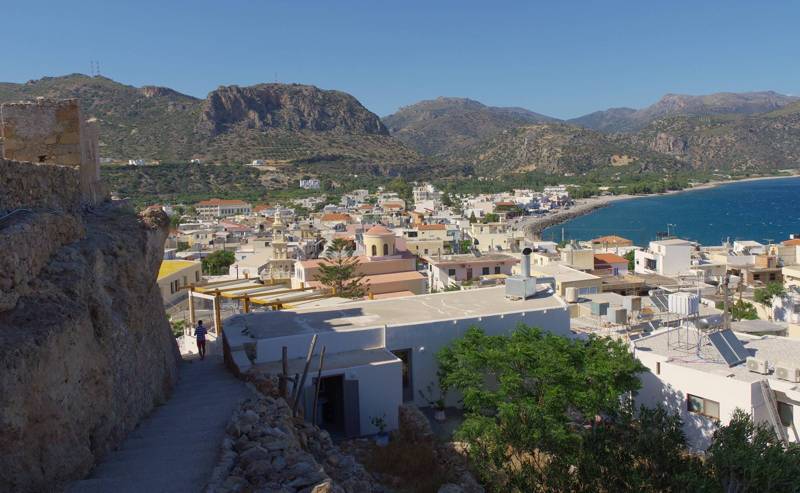 The whole area from Koundoura to Sougia is composed of a continuous series of hills falling abrupltly to sea, enclosing the two small plains of Kampos Paleochoras and Lissos. A series of steep ravines and gorges groove these harsh and rocky masses. The coastline is more friendly to the west of the zone, with a sequence of nice beaches, such as Pachia Ammos and the popular Gialiskari. A succession of craggy capes extends after Gialiskari and up to Sougia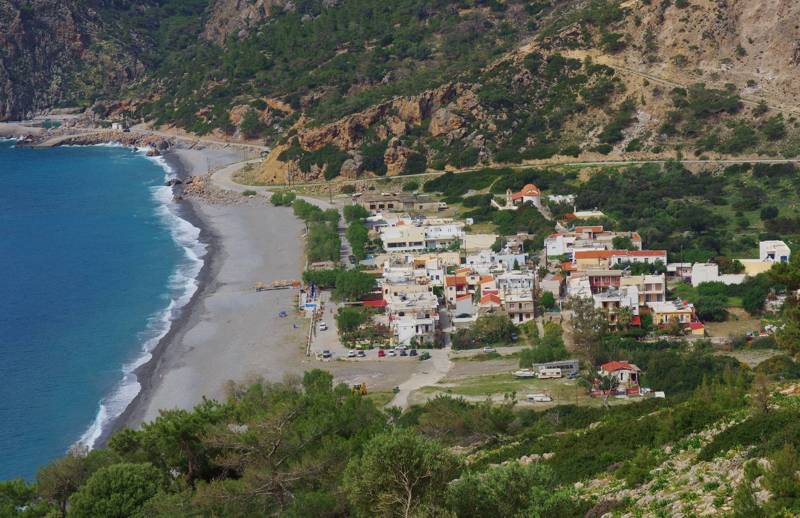 Sougia is a gravel-covered beach at the back of a fairly wide bay, where three large ravines (Kakos Potamos, Kamariano and Agia Irini stream) meet. The small sedimentary plain upstream of the coast is the sole smooth and fertile location among a 'sea' of impassable hills and mountains and the only easy access tot he sea for an extensive and isolated mainland. If one take also into consideration the opportunity of water transfer from Kamariano stream can easily see why this location was inhabited since antiquity.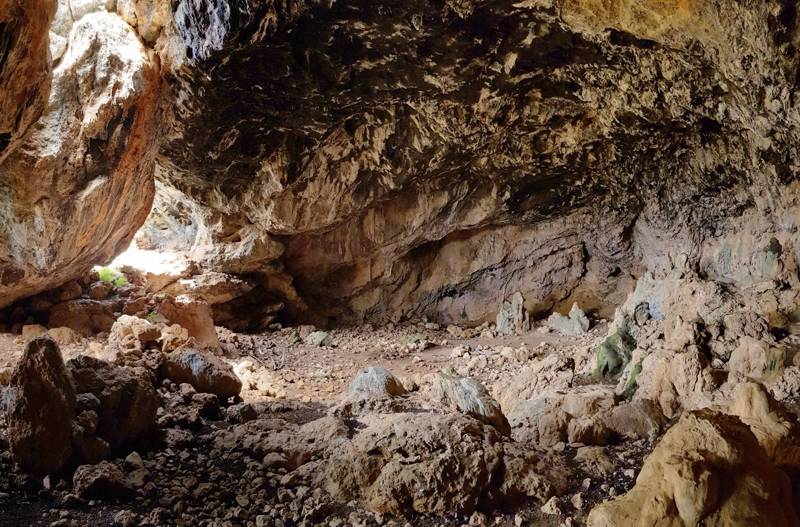 The best compagnion to the nature and the trails of the coastal zone between Elafonisi and Sougia is the app Elafonisi-Sougia topoGuide, available for Android devices, as well as for iOS iOS devices (iPhone και iPad).