Discover Epidavros

The term "Epidavros" (or Epidaurus), as an area and a cultural element, is usually related with the large sanctuary of Asclepius (Asclepeion) and the crowning ancient theater of classical Greece, where in the recent years part of Athens Festival takes place, as well as similar events. Nevertheless, Epidauria, the hilly area between the Saronic and the Argolic Gulfs, had been in antiquity a much more broader cultural unit, in which, having Asclepeion as epicenter, dozens of settlement, religious and symbolic elements were articulated.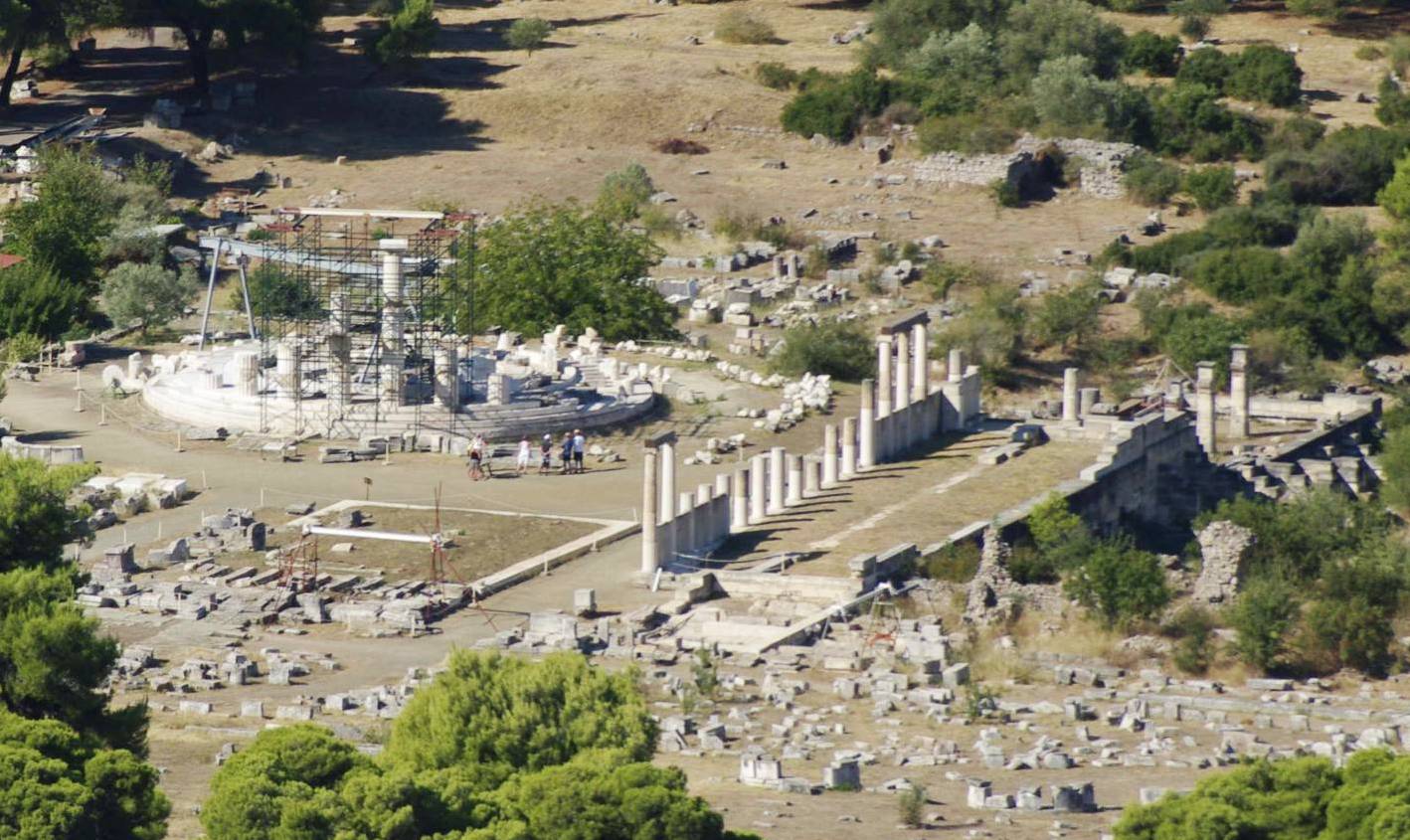 Indeed, Epidaurian Land has much deeper historic past before the times of foundation and heyday of Asclepeion. The area is studded with Mycenaean works: a decade of acropolises and forts supervised a zone of passages between the great Mycenaean centers of central Argolida and the coast of Saronic Gulf. Relics of these roads highlight the communication axis, while a series of typical Mycenaean bridges witness its significance.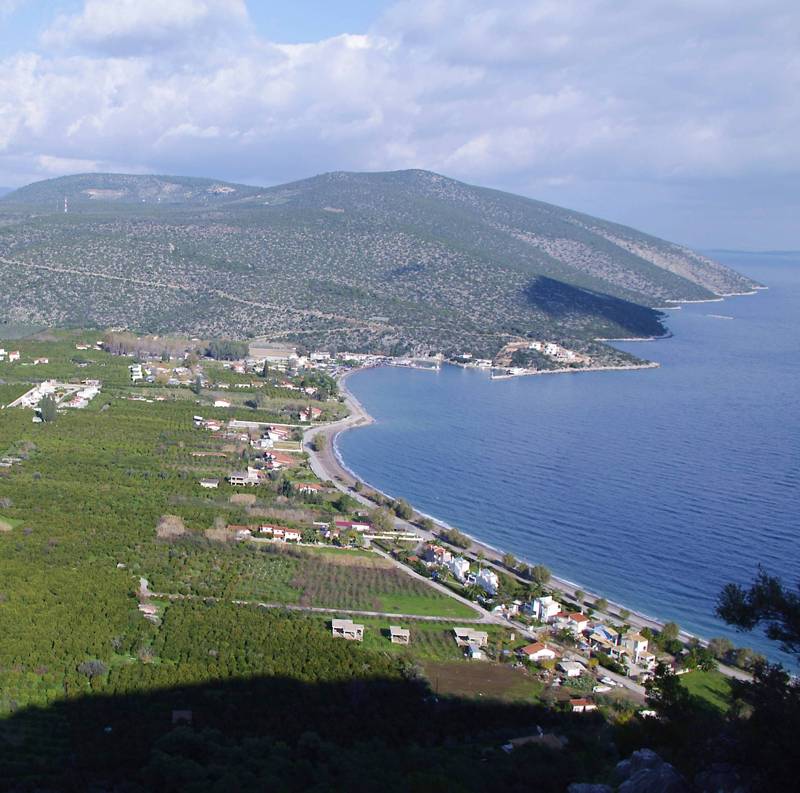 The flourishing times of the sanctuary of Asclepius from the end of 5th c. BC to the late 1st c. BC. This is a fairly long period, comparable only with this of Delphi oracle and highlights the great significance of the sanctuary, both as a center of medicinal practices and as a worship and culture place, closely connected with the glamor of the maternal city-state of Epidavros, which grew in the area of the modern Palea Epidavros.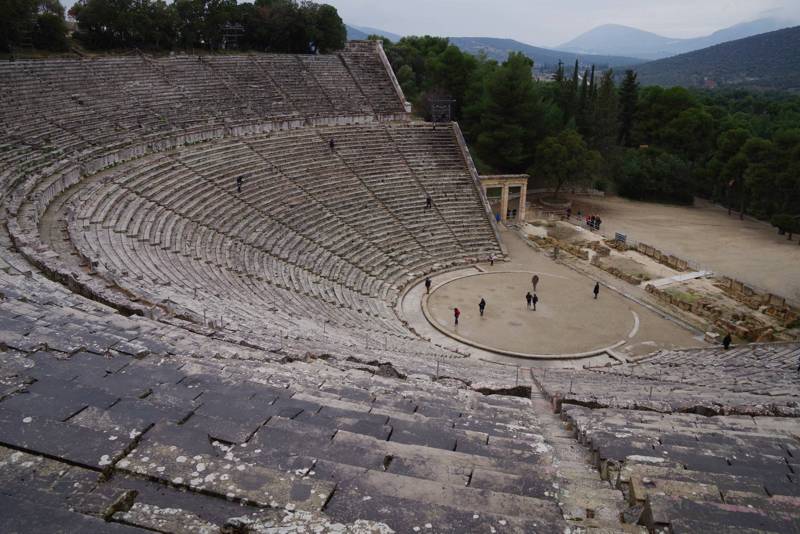 Even though the area has not similar glamor features to show in the Byzantine times, the circumstances and the particular geography of this blesses land gave it the chance to play a principal role in the first days of life of the newborn Greek State. The economic and social growth of Epidauria that started then continues up to today, when the multi-polar system of Ligourio, Palea and Nea Epidavros, archaeological sites and various touristic resources emerges as one of the most intriguing landscape and culture ensembles of the Peloponnese.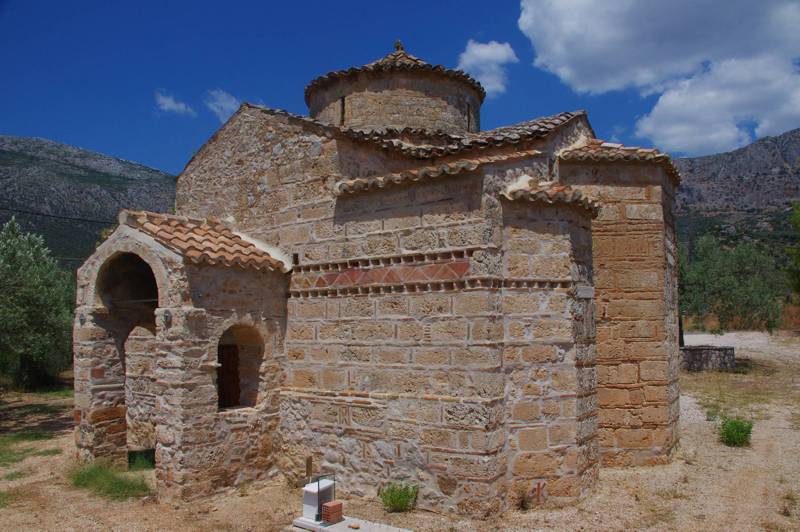 In Nea Epidavros the visitor should pay a visit to the Museum of the First National Assembly, with which the present Greek State came into existence in the early 1822, while above the settlement, in a rocky location with panoramic view, a small Byzantine castle rises.
Text and photos: T. Adamakopoulos
The best companion to discover Epidavros area is the application Epidavros topoguide, a complete exploring and hiking guide. The application is available for Android devices as well as for iOS devices (iPhone and iPad) by AnaDigit.
The app offers an extended introduction on the geography, the nature and the history of the area.
The app includes data, photos, POIs and descriptions for 22 hiking routes. Once in the field, the application identifies the nearest routes and offers the user active navigation.