Discover Mt Taygetos
Text and photos: T. Adamakopoulos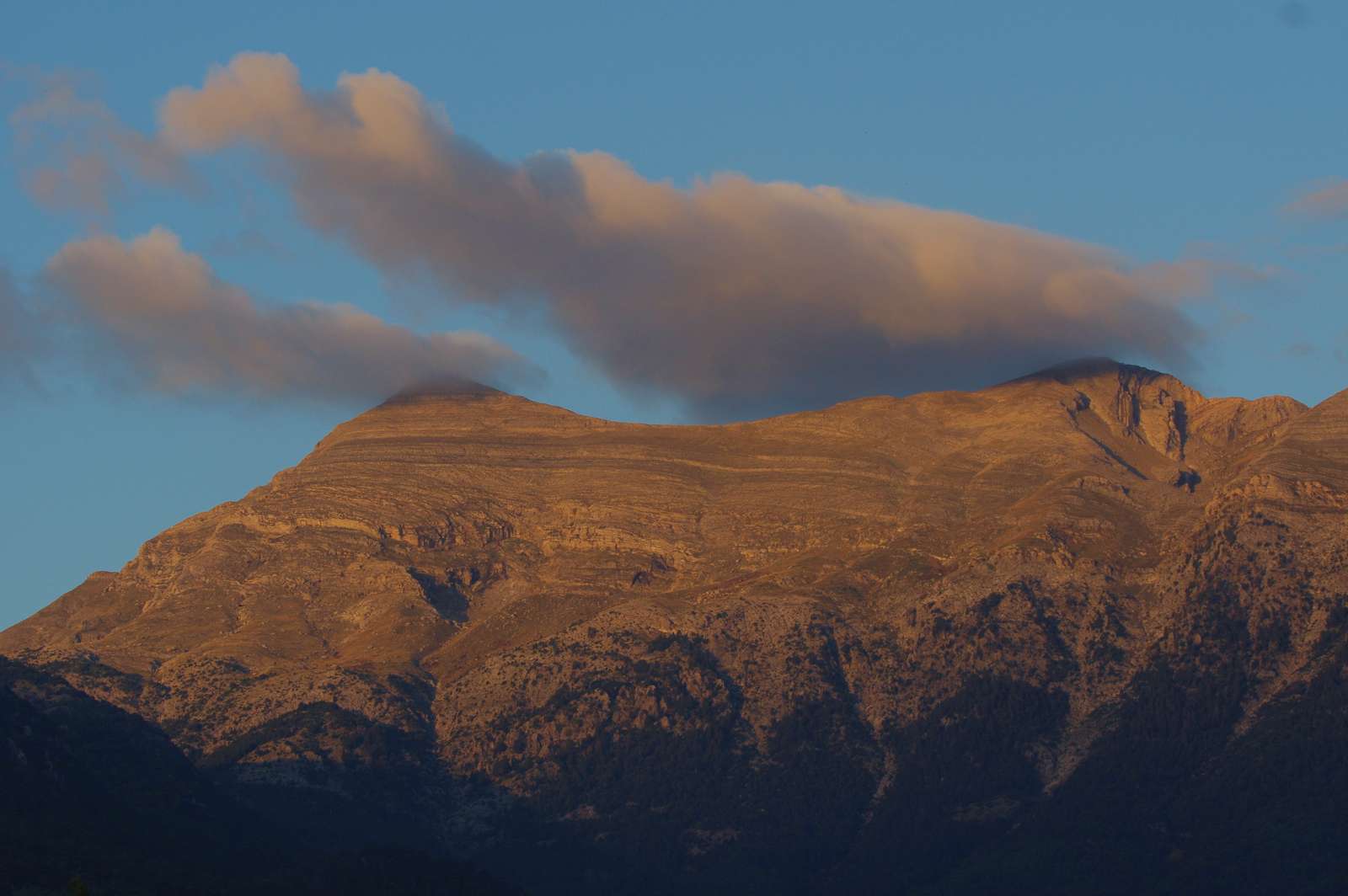 Taygetos topoGuide: the high peaks in the morning light
Mt Taygetos was named after Taygheti, one of the Atlantides whose beauty attracted the lustful gaze of Zeus the ruler of the gods. Torn by shame, Taygheti put an end to her mortal life by leaping off a cliff on the mountain. In another version the goddess Artemis takes pity on her and turns her into a deer that vanishes forever into the forest. During Frankish rule of the Peloponnese the mountain is often called Pentadhaktilon, meaning "five-fingered", presumably referring to the foothills on the eastern face, each of which had a settlement or fortification.

Taygetos topoGuide: The crestline from Spanakaki to the main summit, Profitis Ilias
The main axis of the mountain summits forms an almost straight line from north to south, beginning from the col with North Taygetos and reaching the col with Mt. Sangias, the mountains of Mani
Large ravines are formed in the western face, with those of Rintomo and Viros being the most well-known, starting form the summits area and reaching the sea through two successive gorges. The longest ravine of eastern Taygetos is Lagadha, starting from the col with North Taygetos and crossed by the Magoulitsa stream, tributary of Evrotas.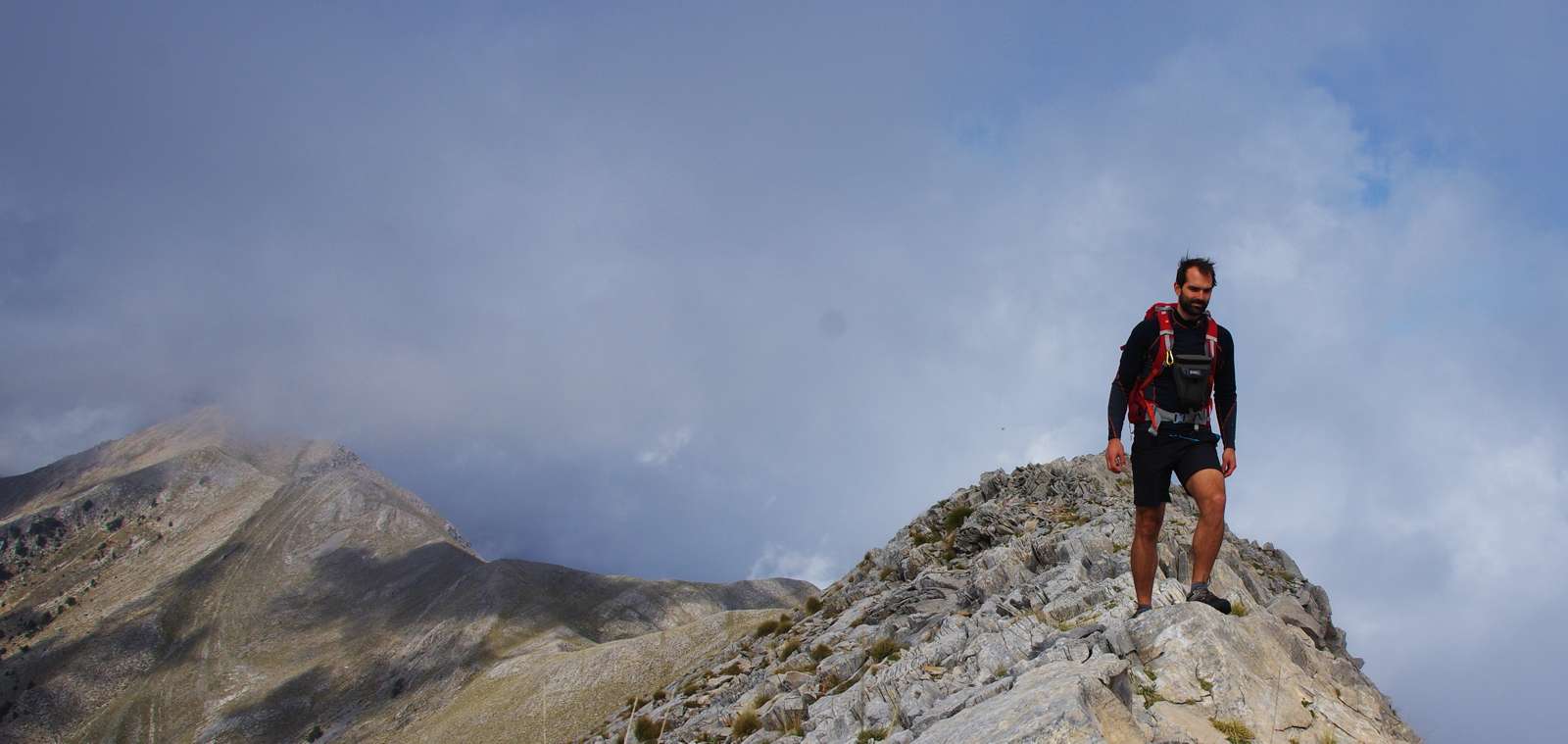 Taygetos topoGuide: On O32 along the crest line
The best companion to discover Mt Taygetos is the application Taygetos topoGuide, a complete exploring and hiking guide for the area. The application is available for Android devices as well as for iOS devices (iPhone and iPad) by AnaDigit.
The app offers an extended introduction on the geography, the nature and the history of the area.
The app includes data, photos, POIs and descriptions for 34 hiking routes. Once in the field, the application identifies the nearest routes and offers the user active navigation.