Explore Mt. Dirfys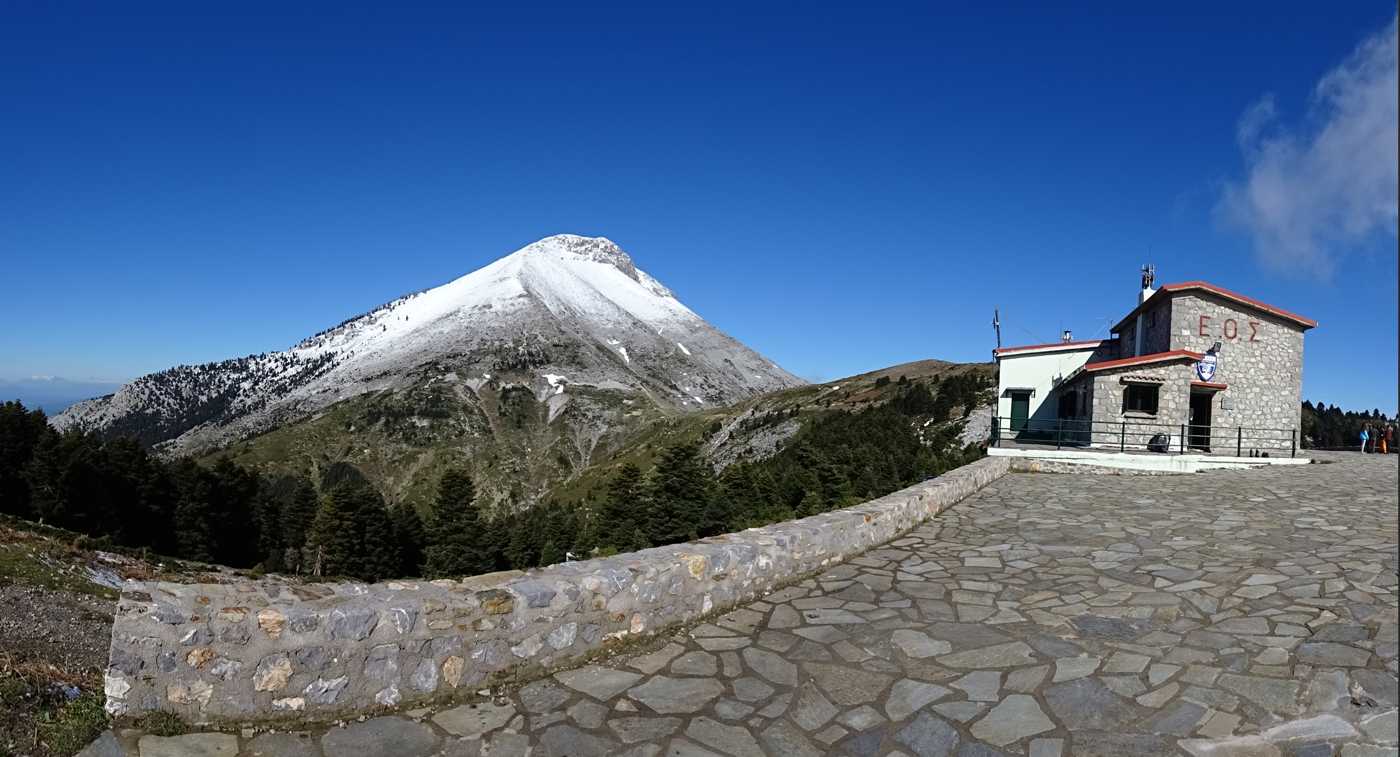 Mt. Dirfys, along with Mt. Xerovouni, are the highest part of the mountain range of Central Evia. The summit of Mt. Dirfys is called Delfi and with its 1743 m is the highest point of Evia. Its shape, which somewhat resembles a volcano, is characteristic and in all seasons, but especially when snow-covered, its sharp conical peak can be indentified through mainland Greece.
The peaks of Pixari (1343 m), Portitses (1158 m) and Mavrovouni (1189 m) and the small massif of Tanais are extending to the north of Mt. Dirfys.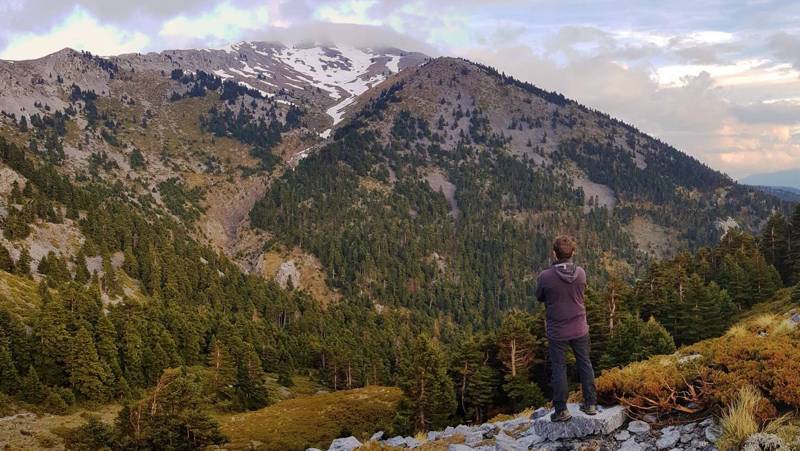 Mt. Xerovouni stretches to the south of Mt. Dirfys and its branches extend till the Kotylaia Mountains, which overlook Kimi. The main features of Xerovoyni massif are the numerous dolines, scattered over the main crestline, and the area from Panagia Ampoudiotissa to Skotini, a bassin with complex karst topography.
Both Mt. Dirfys and Mt. Xerovouni offer steep rocky slopes to their eastern, northern and southern sides, while the west side is smoother and more vegetated.